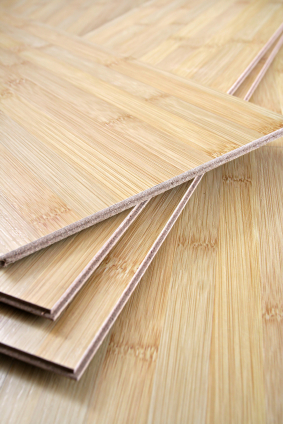 There are many flooring options for the basement. All have their unique advantages and disadvantages. Carpet is very popular. It's relatively inexpensive and it also makes for a warm an cozy floor. However, over time, if your basement is damp, the carpet can become "musty" and promote mold growth.
Tiling is great option for the basement. Tiles are durable and water resistant. Basements are often subject to water leaks, sometimes sewer back ups, broken pipes, hot water tanks leaking, etc. With tiles this is never a concern. You just clean it up and you don't have to replace any flooring. However, tile can be cold. Especially in the winter time. This can be moderated with in floor heating and area rugs.
Engineered hardwood laminate is an excellent option for the basement. They look good, are inexpensive, and offer some resistance to the humidity in basements. Because they are wood, they are generally warmer than a tiled floor. Most of these types of products can be installed as a floating floor directly on the concrete (with a vapor barrier below).